A Hostel and Inn | Volcano, Hawaii | On the Big Island
*Beds from $19.00+ tax, Rooms from $50.00+tax *Free Internet *Free Coffee, Tea, and Hot Chocolate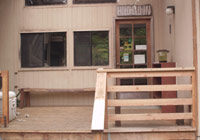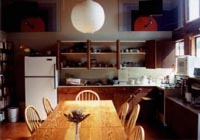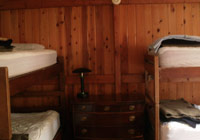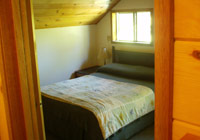 Budget inn in beautiful Volcano Village, Hawaii... Recommended in recent Lonely Planet & Let's Go Publications Travel Guides... We are the closest hostel to the world's most active volcano; Kilauea Crater, and to Hawaii Volcanoes National Park main entrance ...
---
Holo Holo In
P.O. Box 10
Hawai'i Volcanoes National Park
HI, USA
96718
Tel: (808) 967-7950 | 808-967-8025
E-mail: holoholo@interpac.net
Please call after 4:30 p.m.Hawaii Time (GMT +10hrs), or leave a message anytime.
---
Welcome to the Holo Holo In!
In Hawaiian, "holoholo" means "leisurely journey", and this spirit is reflected in the atmosphere of our hostel-home. The Holo Holo In is a lovely mix of convenient location and serene surroundings. In addition to our closeness to Mauna Loa, Kilauea, and Hawaii Volcanoes National Park, we feature the following amenities:
Private Entrance
Clean Rooms
Dormitory or Private rooms available
Free Coffee, Tea, or Hot Chocolate
Kitchen Facilities
Hot Showers
Television Room
Free Internet Kiosk for reading email and browsing the web
(also we now have free WIFI for guests with their own laptops)
From $19.00 00 per person, per night plus tax
Laundry Facilities also available (fee based)
How to Get Here:
You can travel to the Holo Holo In on the Big Island from either Kona or from Hilo. From Hilo, take Highway 11 south towards Hawaii Volcanoes National Park. Turn right at Haunani Road in Volcano Village (between the 26 and 27 mile markers). Turn left on Kalani Honua Road. Holo Holo In is next to the OId Japanese School House, 2nd driveway on the right. Look for the yellow fire hydrant in the front. Also, look at this map of Volcano Village for exact directions.
The Holo Holo In is at 19 - 4036 Kalani Honua Road, Volcano Village, Hawaii
E-Mail us now at holoholo@interpac.net
The FREE island-wide bus has a stop within 2 blocks. Two buses daily go into Hilo in the morning, and come back to Volcano in the afternoon. Our local village (Volcano Village), general store, and the national park are all within walking distance.
About your Host:
Your host, Satoshi Yabuki, is an experienced traveller. Born in Japan, he has backpacked through Europe, North and South America, the Middle East, Nepal and Tibet, China, Australia, New Zealand, and the U.S.S.R (he has yet to visit Africa)! He has chosen to settle in Hawaii because he enjoys the wide variety of activities available ranging from the Ocean to the Mountains.
Links and Updates:
Room Rates and Updates
---
Rates Subject to Change. Hawaii state tax changes to 13% on July 1, 2010.
Copyright ©1999-2010 enable.org. Last updated June 3, 2010.