Angela's Page

Page Last Updated 5 September 1998

Hi my name is Angela Dyke. I am 13 years old, and in grade 8. But if u saw me, u'd say I don't look my age. I look way older than 13. My own cousins thought I was 16! I like that I look older but that drives my mom and dad crazy. All u people who have WAY over-protective parents know what I mean. Kinda.
I have seven people in my family, including my two cats. My cat Ashes ran away, so I got a new cat. His name is Lucky. His picture is down below. I call him Baby Boy or Babes.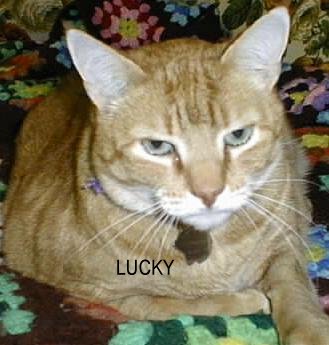 My sister's cat is Kate-Lynn. Her picture is down below too. I call her my cat but she's not. I'll get a better picture some other time.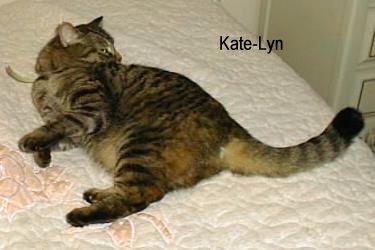 I am a member in the Edmonton Sabers Marching Band. This is my fourth year. Our theme this year is Space. We will be touring down Southern Alberta and Northern states. I can't wait for tour. It will be my last cuz I'm aging out this year.
My favorite sports are, volleyball, soccer, and football. If you would like to write something to me, you can e-mail ME through my dad at the address... rdyke@telusplanet.net