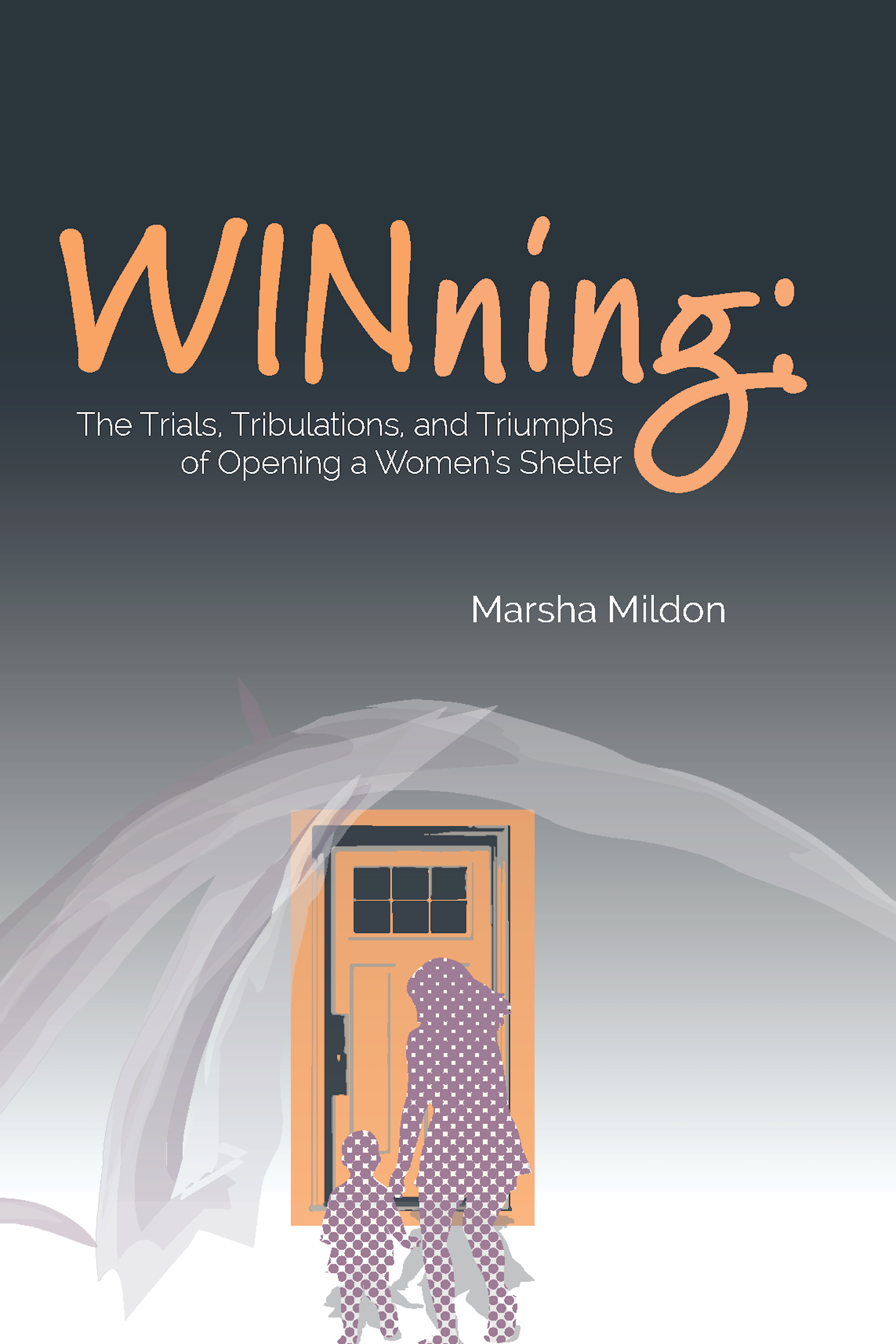 Housing for Women Book Society
presents ...

WINning: The Trials, Tribulations, and Triumphs of Opening a Women's Shelter

... by Marsha Mildon


in collaboration with the Edmonton Women Sheltering Women Committee
of Housing for Women Book Society, Edmonton, Alberta, Canada

Home
Buy the Book!
Calendar of Events
Contact Us / Media
The Author & The Committee
Grants & Sponsors
Links (__)


Updated June27/'20

WINning book on facebook ... "like" and "share" us! check out the fun pics!
Book summary ...
WINning: The Trials, Tribulations, and Triumphs of Opening a Women's Shelter is about the early founders of one of the first women's shelters in Canada. The book tells the story of how a disparate group of women (and a few men) saw a need to help women and young girls coming to Edmonton with no place to go, and found a way to address that need through pure determination in the late 1960s/early 1970s, at a time when the concept of a women's shelter was an unknown entity.
Four of the early founders, Ardis Beaudry, Rose-Marie McCarthy, Phyllis Ellis, and Lynn Hannley, formed a committee to produce the book in conjunction with author Marsha Mildon. The book chronicles the 50-year history (1970-2020) and the stories of the people and organizations who founded, funded, volunteered, and stayed at Edmonton Women's Shelter and the subsequent shelters, WIN House I, WIN House II, and WIN House III (Carol's House).


Book orders ...
| Order form (.pdf) | Order form (.docx) |


| For other payment options or multiple copies, view the order form (above) or e-mail us. |


Book launch ...

Monday JUNE 1, 2020 was the official "virtual" BOOK LAUNCH - visit our facebook page!!

due to COVID-19 pandemic restrictions, a live, in-person book launch is delayed until public gatherings are permitted once again

poster .

Author & Housing for Women Book Society ...

Author: Marsha Mildon - writer, photographer, playwright

Shelter founder & long-time President of the Board: Ardis Beaudry
Shelter founder & Secretary of the Board: Rose-Marie McCarthy
Shelter founder, Board member & former Director of Alberta Women's Bureau: Phyllis Ellis
Shelter founder & Edmonton Social Planning Council connection: Lynn Hannley
Grants & Sponsors ...

Links ...

| Edmonton Heritage Council | The Communitas Group |
| CWL Edmonton Diocesan Council | CWL Alberta Mackenzie Provincial Council | Knights of Columbus |
--